Useful Information For Travelling to Sapa
26-10-2017 1329 view
Useful Information For Travelling to Sapa
Sapa, 350km far north-west from Hanoi, is a worth-to-visit destination to any traveler who wants to discover a place of cultural authenticity and natural tranquility by joining Motorcycle Tours Vietnam. And here are things you should know before coming to this wonderful place: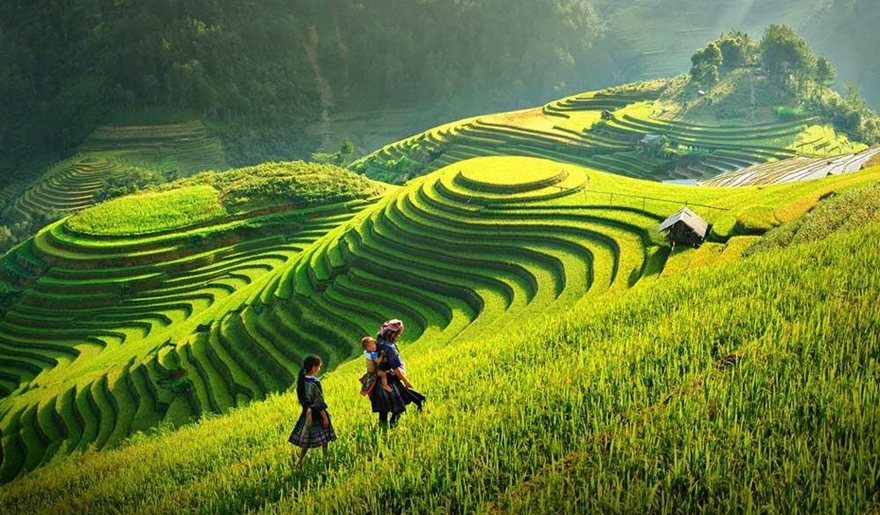 Sapa-Vietnam
Best time to visit Sapa:
Best time to visit Sapa is from September to November or from March to May because during these times, the weather is very nice with sunny day and cold night. In April and May, Sapa looks very beautiful with blooming flowers blooms and green terraced rice fields.
If riding with us to this place in late August and in September , you can enjoy the really stunning beauty of the rice fields or after the lunar New Year to see the peach blossoms.
During winter, from December to February, it is very cold especially in the Northwest of Vietnam in the nighttime. However, you can contemplate the sun rise from the highland valley in the early morning.
In recent years, it has had ice and sometimes snow in Sapa. It is so romantic if you come here in this occasion. But it will be crowded with domestic tourists because snow is not popular in Vietnam.
Sapa-town
Places to visit in Sapa:
Sapa church: right located in the center of the town.

Sapa market: where local people and tourists come here to purchase special foods or goods of the region.

Ham Rong mountain: Just spend a half day to explore the stunning natural beauty of the mountain with moss forest, ancient peach forest, luxurious orchid garden and other fancy, bright, attractive flower gardens.

Silver waterfall and Love waterfall

O Quy Ho pass: one of the most majestic, mysterious and wildest passes in the Northwest of Vietnam, 20km from Sapa town.

Villages of the ethnic minorities such as Cat Cat, Sin Chai, Ta Van, Ho, Ta Phin,

Muong Hoa valley with beautiful terraced rice fields.
Sapa is a truly place to remember. Depend on how many days you can stay in Sapa, we will design the best Vietnam motorbike tours for you to visit the most outstanding places of the town.
Source: ADV Vietnam Motorcycle Tours & Dirtbike Travel